S13 Interior Stickers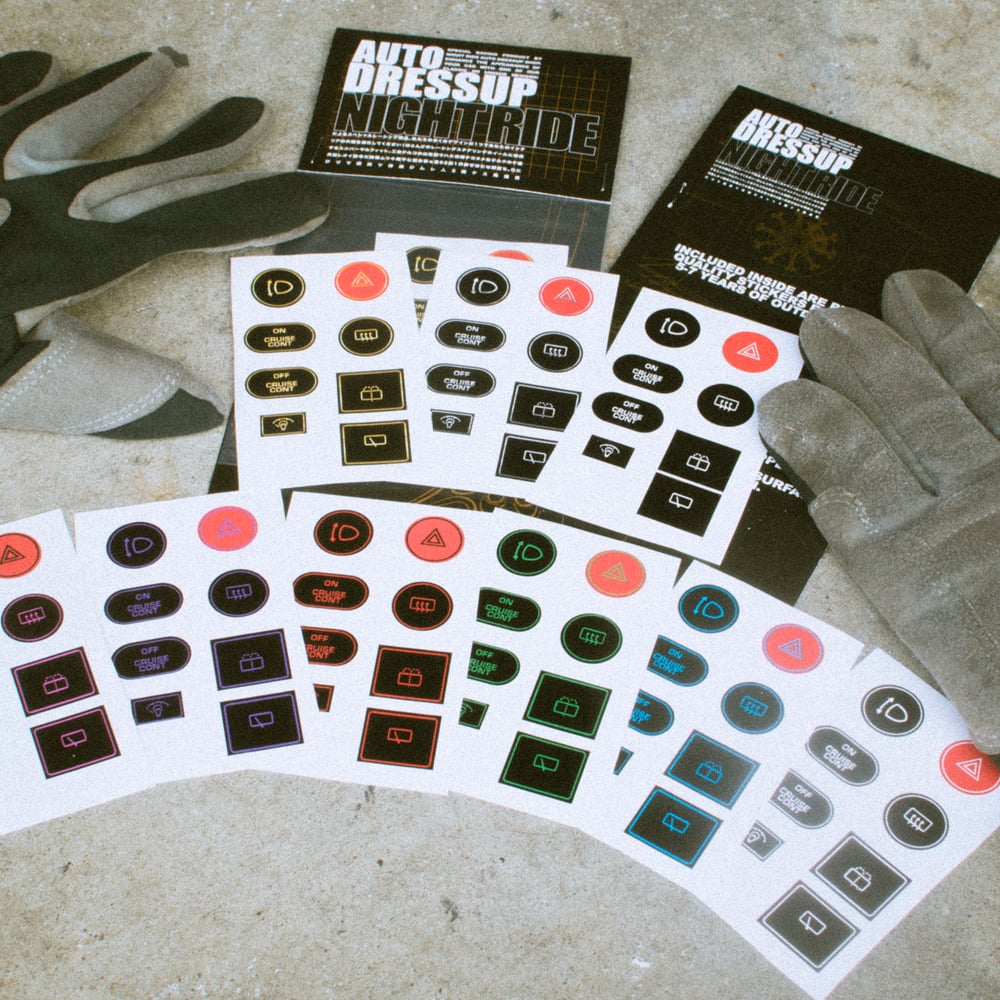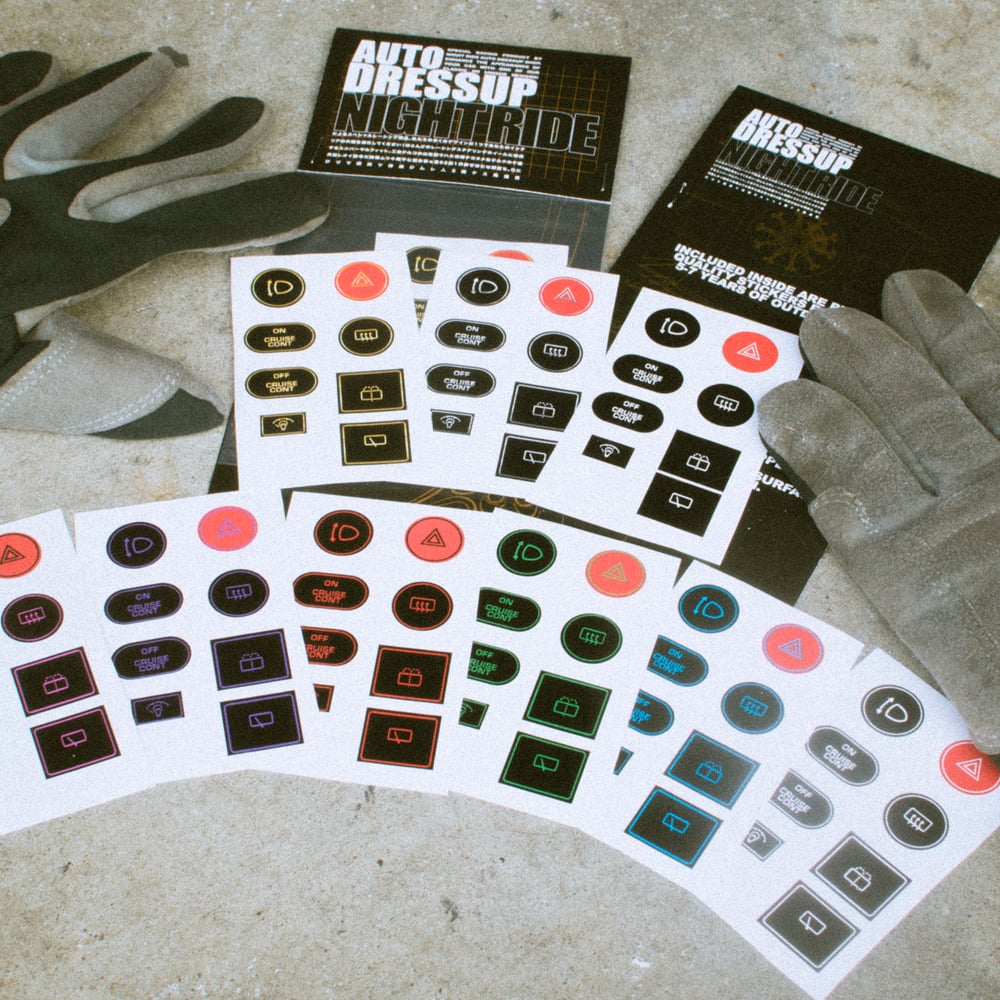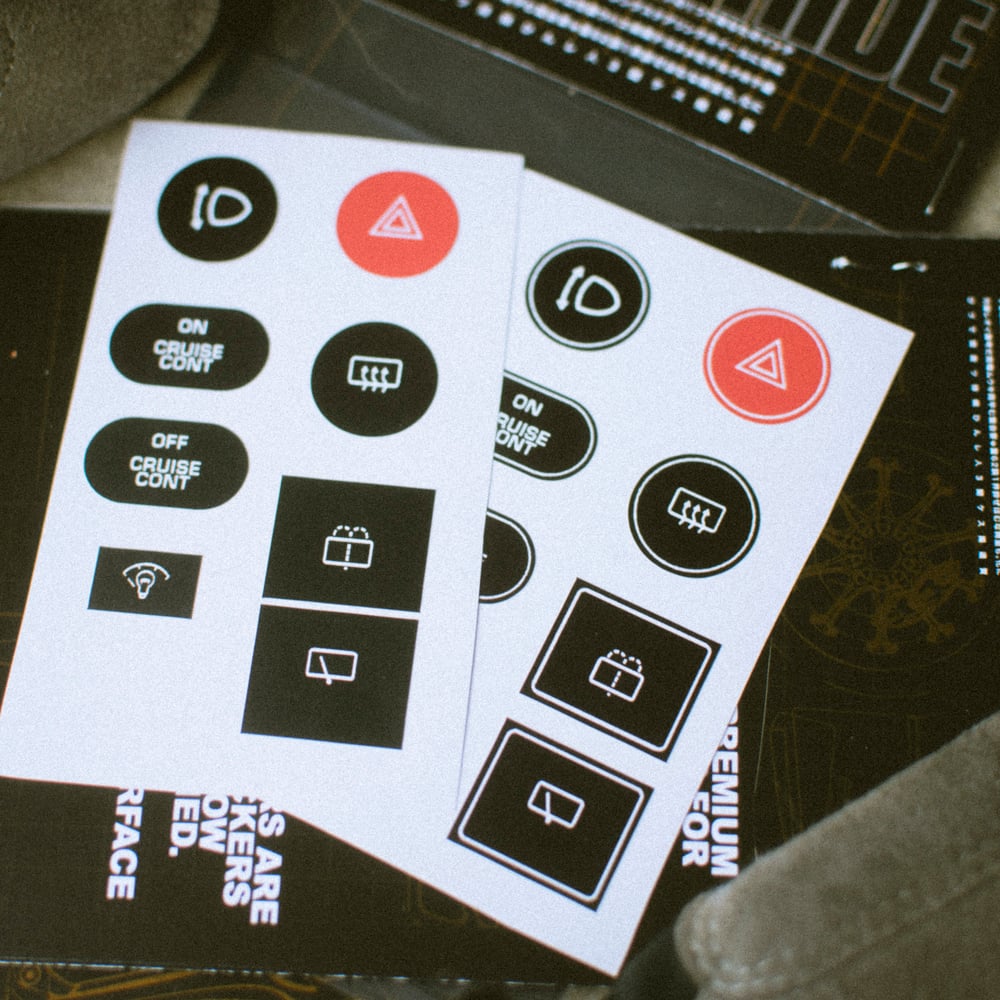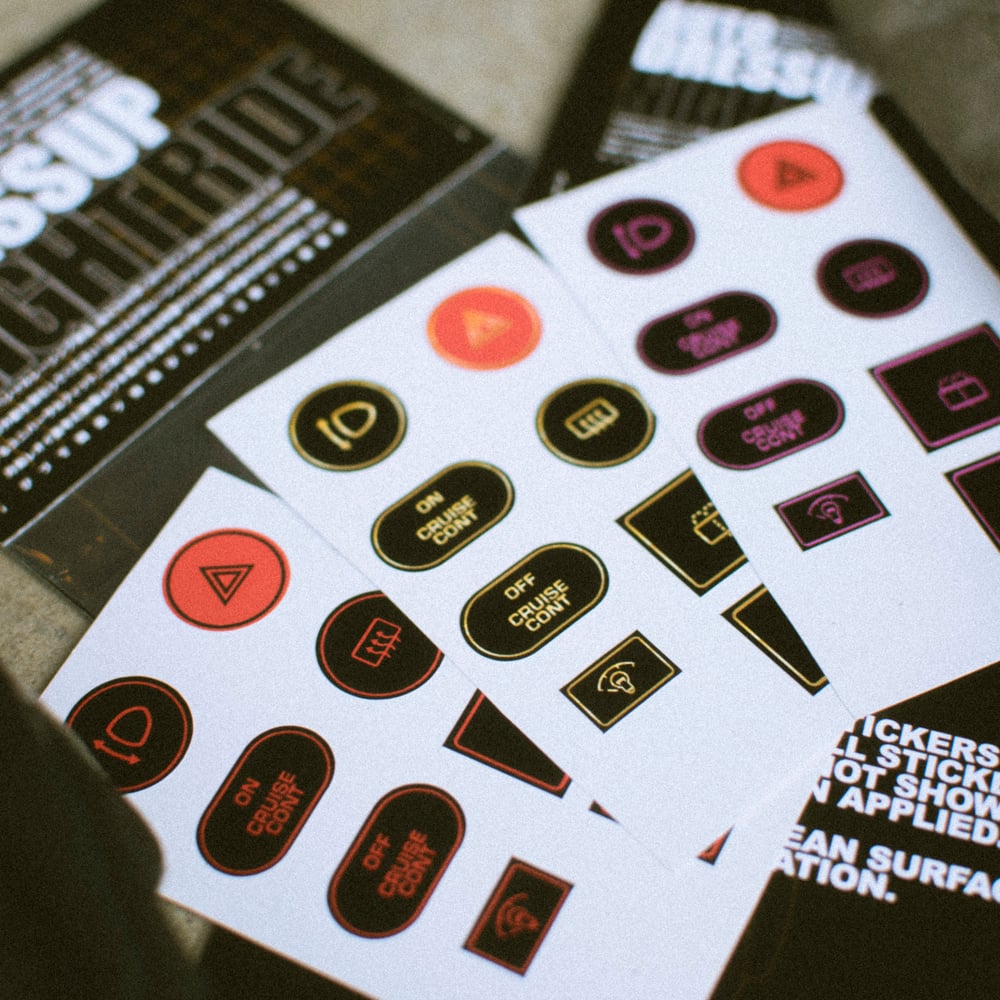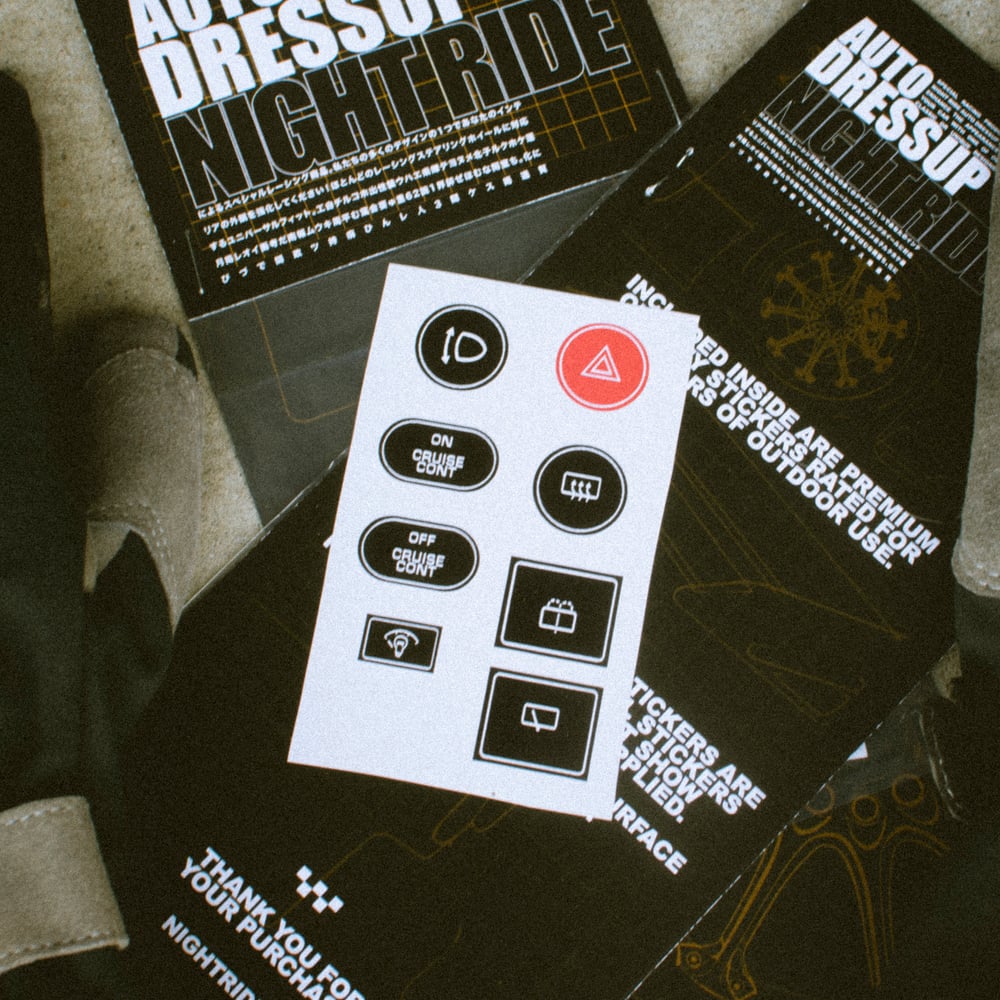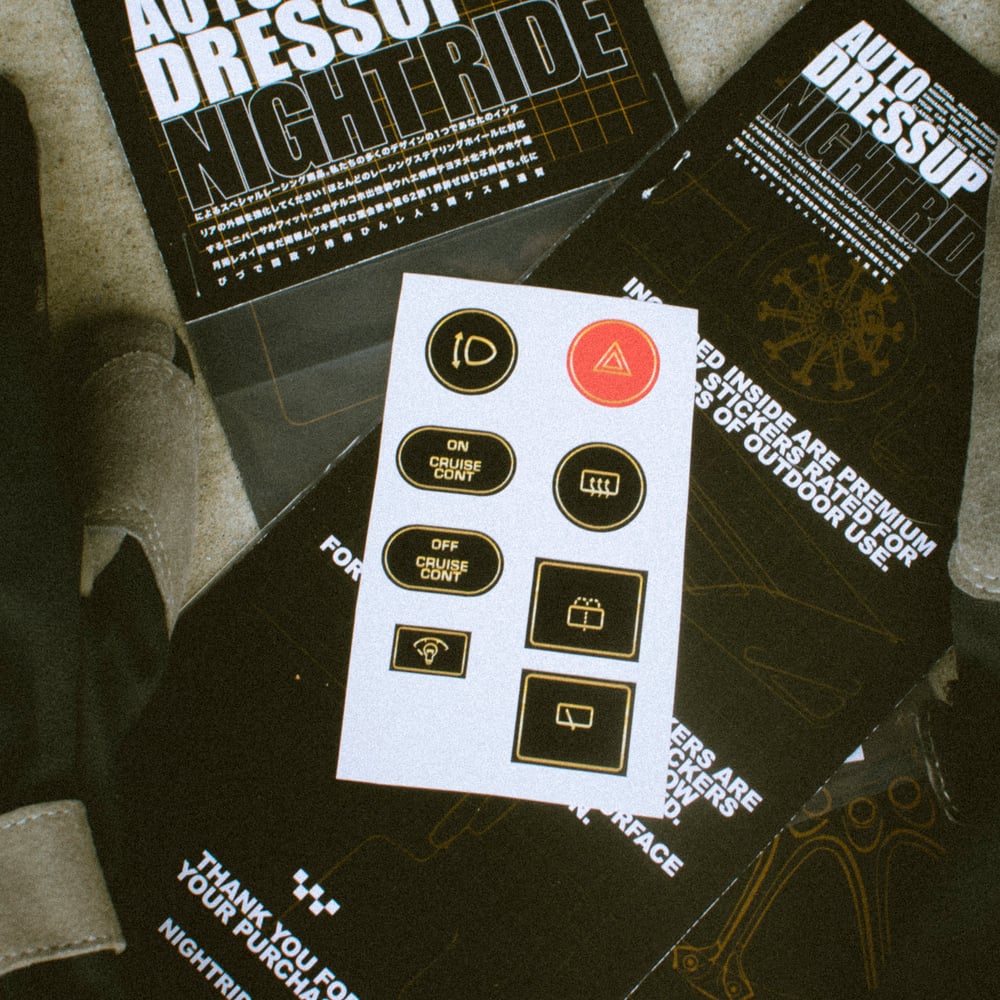 Special racing product by Night Ride Auto Dressup Shop. Enhance the appearance of your car with one of our classic or unique designs! Great for giving those worn out buttons a new look!
Available in 9 colours/styles.
Just clean the original button surface and apply the stickers!
*buttons not included.